Frank Wilson (1940-2012)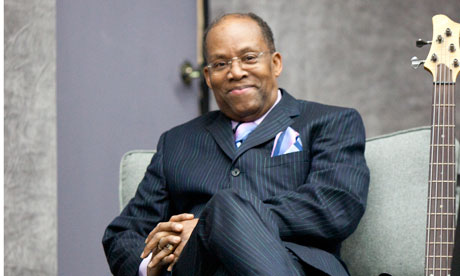 Frank Wilson berasal dari Houston, Texas dan pada usia remajanya dia berpindah pula ke Los Angeles, California. Frank Wilson adalah salah seorang produser dari syarikat rakaman bernama Motown, dimana kebanyakan artis yang berkulit hitam Amerika membuat rakaman disini. Kumpulan seperti The Temptations, The Supremes dan The Four Tops adalah dibawah naungannya.
Dalam slot ini, aku mempersembahkan Frank Wilson dengan lagunya Do I Love You ( Indeed I Do), yang dipopularkan oleh peminat pergerakan Northern Soul.
Nothern Soul asalnya dari sub-genre kecil dari Soul Music dan pergerakan tarian yang muncul, pada mulanya di Utara England pada 1960-an.. Northern Soul terutamanya terdiri daripada gaya tertentu muzik Soul ( pada asasnya ), dari orang kulit hitam Amerika, berdasarkan rentak berat dan tempo cepat di pertengahan . Antara pengeluar rakaman untuk genre jenis Northern Soul ini datangnya dari syarikat yang bernama Motown/Tamla Motown. Rakaman yang paling dihargai oleh peminat genre ini biasanya oleh artis-artis yang kurang dikenali, dan pada mulanya dikeluarkan hanya dalam jumlah yang terhad.